Why I Sold My Million Dollar Company to Do YouTube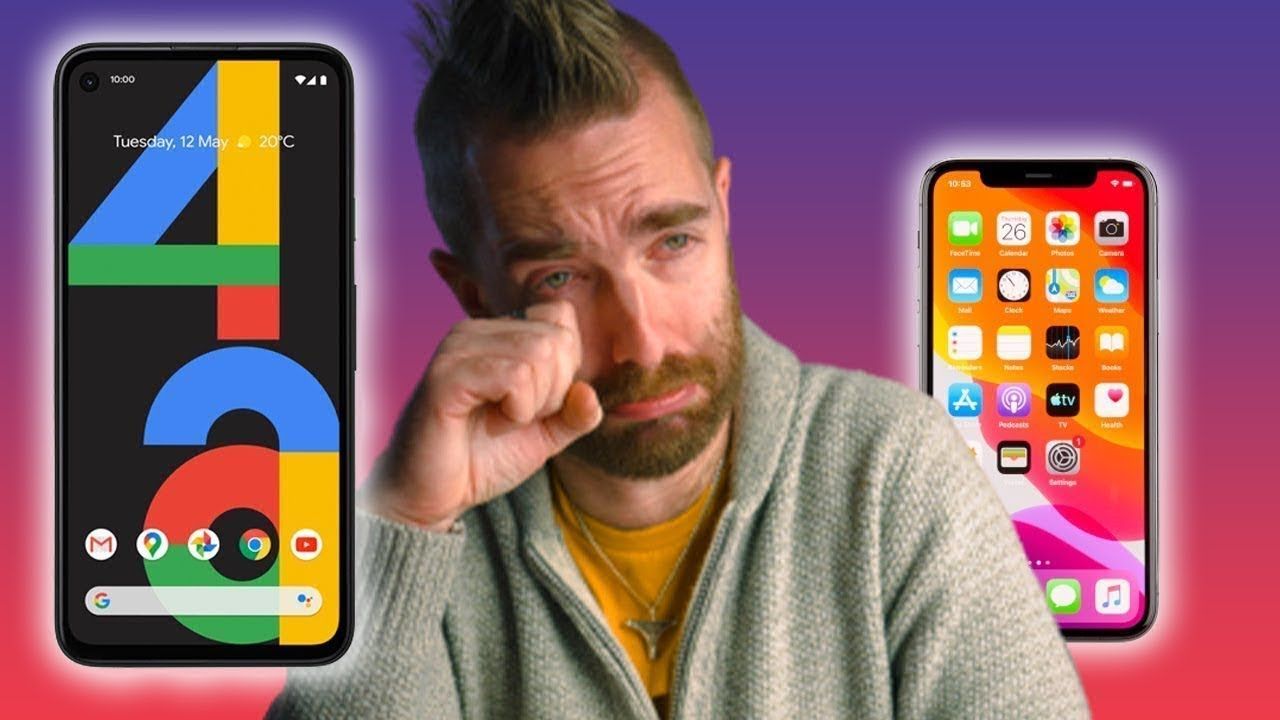 👍 Subscribers:
99,200
📺 Views:
34,749,870
Tell us a bit about yourself, what's your background?
I'm a techie & for the last 8 years I ran my own IT Business. We grew from just me to 16 staff and over £1.2m in turnover. In 2020 I sold that business. Now I'm part time IT Business Coach and part time YouTuber / content creator!
Why did you set up a YouTube channel? What motivated you to get started?
I started doing video to market my business. I saw channels like Peter McKinnon, Cody Wanner, Sarah Dietschy and thought what would happen if I could do that, but relate it to my business somehow. So we started. 6 months in we made our first sale directly attributed to a YouTube video. We grew a small audience of around 500 subscribers, but it raised the business profile ten fold.
Tell us about your journey on the platform so far.
Since selling my business, I decided to continue the YouTube channel and see where it went. We hit 1k subscribers just after I sold the business, and now almost 2 years later we're just about to hit 30k subscribers. And it's not just about the vanity subscriber number metrics (though it's always nice to see that more people are interesting in what you're doing).
My income has grown dramatically. Comparing running my IT Business with almost 80% overheads to a YouTube and Coaching business with barely 20% overheads is a game changer. I had so much more free time than I did before too. Basically - I love this new life!
What's been key to your growth?
Consistency for sure - I've barely missed an upload in the last few years. In late 2020 I decided to go to 2 videos per week, though I may scale that back in 2022 as I try to improve the quality instead. We'll see! I've also invested in my education when it comes to YouTube. PTYA being one. I've also taken on 1:1 coaching from others who are also walking the walk. Lots of it comes down to look at the stats, find out what works, and do more of that. I also found a couple of topics that resonated with my audience recently and those have gained a lot of views & subscribers, which has helped in other areas of channel grown.
What are the key insights you've discovered since starting?
Niche down to blow up. But make sure you still enjoy what you're doing. (I've niched down, but I still mix in other content so I can enjoy my work a little more)
Look at your stats. CTR. Watch Time. Look for the dips and figure out what you need to change in future videos to avoid the same dips.
How did you secure your first sponsorship deal?
Consistency - again! Create videos for brands that you love, and hopefully they will want to sponsor you. I created a tonne of videos for 1Password, because I genuinely loved their product and it fitted well into my channels niche. I kept messaging them, and eventually they came on as a sponsor!
Have you experienced any secondary effects from starting your channel?
Oh wow - so many!
When running the business, it impacted our recruitment, our lead generation, our customer satisfaction. When looking at this personally, I've grown my confidence in front of a camera, I've made so many 'YouTube' friends online via Twitter and PTYA. I feel like I've taken control of my life, rather than my job taking control of me. Within reason, I can do what I want, when I want, where I want - as long as I can put out good videos each week - everything is great.
What are your goals for the future? How have your goals changed?
Most goals people set are around subscriber numbers, views, or income. To be honest, I've surpassed all of those numbers that I would have set for myself already! (I planned to hit 10k subscribers in 2021, and we reached almost 30!)
So for me, it's to sustain what I've got. If I can go through 2022 and be happy with this awesome work/life balance and continue to earn what I'm earning - then I'll be happy. More subscribers would be great, more income, more holidays - all of that great. But I've always gone through my life with a 'Could do better' attitude. So whilst my goal is to just sustain what I've already got. My stretch goal would be to smash all of those and do even better.
Would you do anything differently if you were to start again?
Started YouTube 8 years earlier!
One piece of advice for YouTubers just starting out?
Stay consistent. Don't stop because you get bored or feel that you're making no progress. Progress takes time, and in the YouTube world, there is SO much potential out there - you just need to be there long enough to grab a piece. Also - look at your stats, if you've been doing it for a year or two and aren't making the progress you'd like then look at why. Perhaps you're videos just aren't good enough, or perhaps there just isn't an audience for what you're talking about.
Where can we go to learn more about you?
Feel free to check out my YouTube channel, you can find me over on my website or over at notabusinesscoach.com.
Lastly, how did PTYA help you?
I was sceptical about PTYA to begin with. I thought it would be too basic for me since I was already around 10k subscribers when I signed up. But, the money-back guarantee reassured me, and it's been great. I've met countless other content creators, learnt from and spoken with some others who have been there much longer than I have. I opted for the Exec level and the group coaching calls with Ali were really insightful and helpful to me too.